Good morning, dear impatient friends. ;) Okay, we know you're really excited, and that the Widget kept giving you the 2nd Teaser Trailer last night. The problem has something to do with timezones and what time the trailer is supposed to be up in the US.
No, the issue of timezones isn't an Internet-only thing. The people on the other side of the globe in the U.S. following Pacific Standard Time are roughly 15 hours behind us, and they will not upload the trailer until they reach their specified upload time (8:00PM Pacific Time). October 9, 8:00PM US Pacific Time is actually
October 10
,
11:00 AM Philippine Time on the Widget
. It will be up on the
Official Movie MySpace Page
starting
October 10, 12:00NN Philippine Time
.
But hey, YouTube is our friend, so
hop on over to Multiply
. We'll post an HD version once it becomes available.
ethereal01 at our Multiply network spotted the Philippine Flag at 1:01, see if you can spot it as well, it's big, so you can't miss it. :)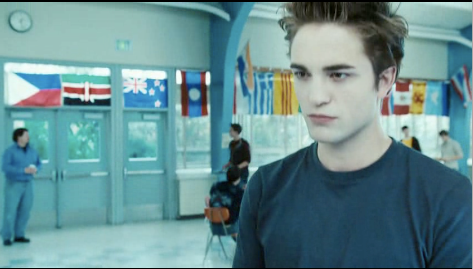 Let us know what you think of the trailer, please comment! :)
---
UPDATE (11:00AM):
It's up via the widget!
UPDATE (12:55PM):
The HD version is now up in our Multiply account,
here
. Enjoy, and don't forget to comment! We want to know what you think. :)